Wedding Ceremonies and Receptions - Bachelorette/Bachelor Parties
We love small, intimate, fun weddings. You are welcome to set an appointment to come and experience our unique and luxurious venue.
Our charter yacht is a great place for marriage proposals, ceremonies, receptions, or simply a location stage for bridal photography. Use the cityscape as your background!
We have a beautiful suite below deck that our brides have enjoyed getting ready in. The natural lighting is perfect for photographs and is simply lovely to be in.
Unique Chicago Bachelorette or Bachelor Party Ideas – Few if any Chicago venues can offer the same combination of privacy, luxury, and versatility that is provided by Adeline's Sea Moose. She combines the traditional charm, comfort and discreet service of a bygone era, with the luxury, technology, and facilities of the modern age. She offers everything you need for a memorable time.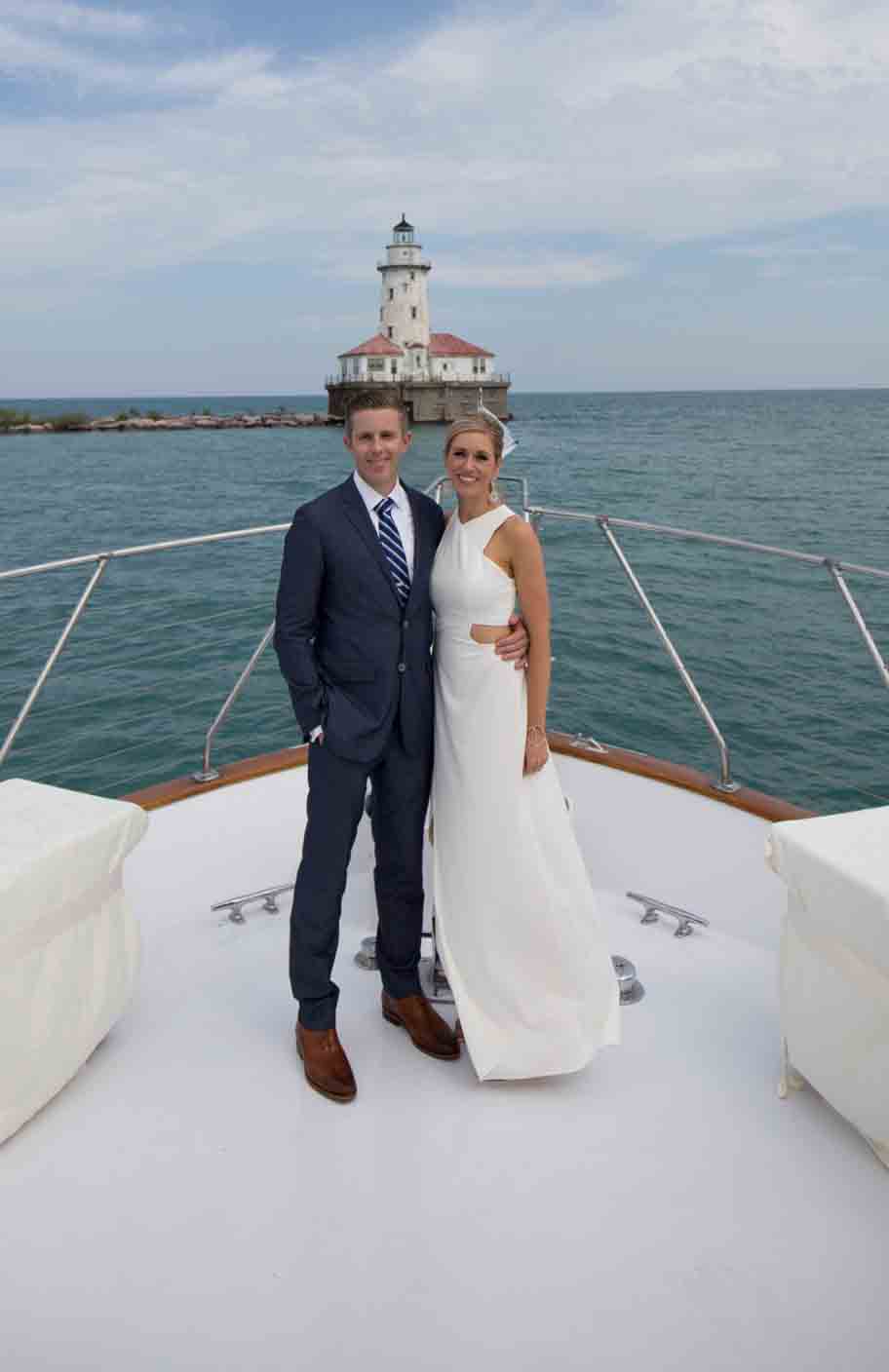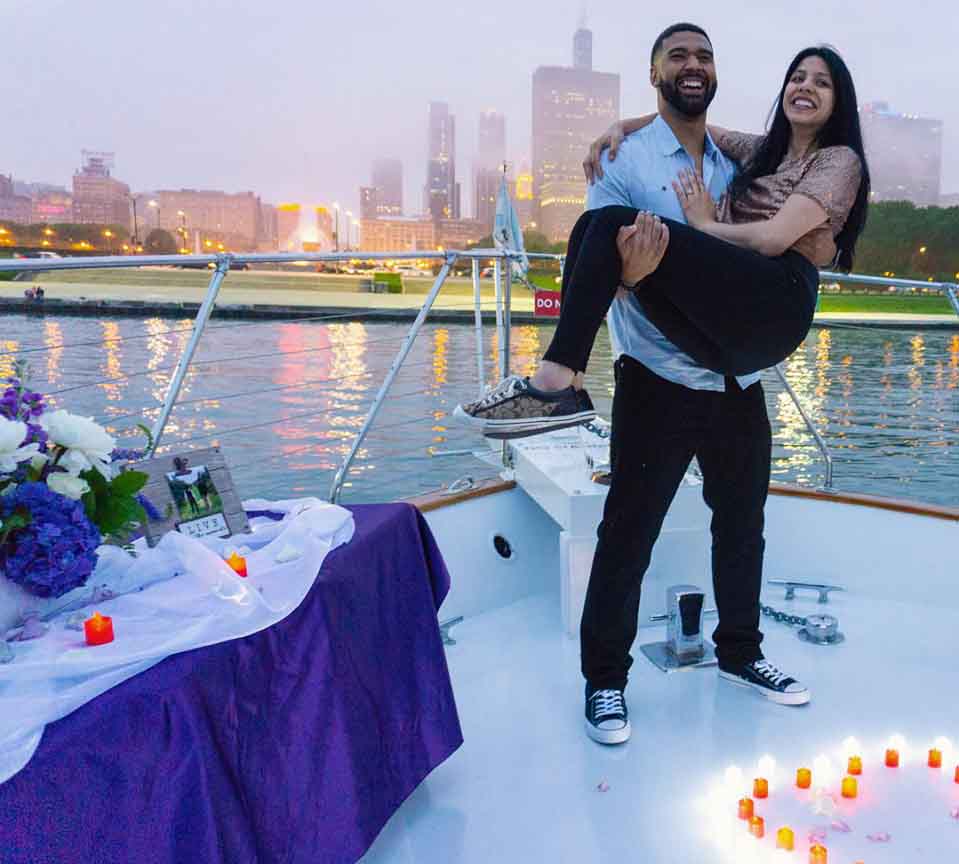 I Will to I Do and the memorable moments in between, we can provide impeccable organization and creativity to make your special occasion exactly what you envision.
• We can host as many as 40 guests
• Fully staffed with Captain and Crew
• Deluxe and customization catering
• Bartender and Serving Staff
• Premium Open Bar Options
• Cakes and dessert displays
• Photography and Ariel Drone Video
• Bridal Suite