All Aboard!: 5 Reasons Why You Should Host Your Birthday Party on a Yacht
A Birthday Party on a Yacht yacht is one of the most fun things someone can do. Imagine in your next work get-together were on a private yacht, dinner and good times included. You'd never forget that experience!
This enthusiasm toward yachting contributes to a $15 million yacht charter industry. By 2027, that number is projected to hit an astounding $27 million. If this proves anything, it's that yachting for pleasure is in style.
So, why not have your birthday party on a yacht? Who's to say a yacht rental is reserved for business folks. Nothing is stopping you from having an absolutely epic birthday party this year, one to be remembered by guests for years to come.
Dive into the top five reasons for hosting your next party off-land on the Adeline's Sea Moose.
1. Enjoy Your First-Rate Pampering Birthday Party on a Yacht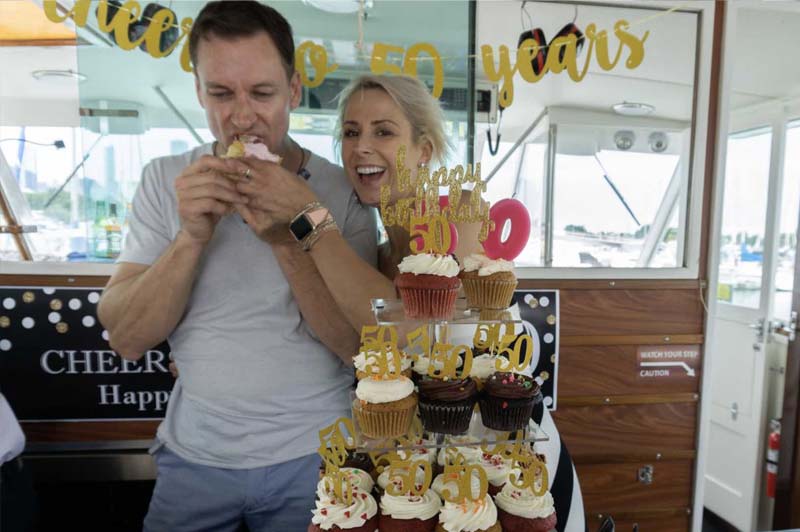 Hands down, one of the best reasons to have your birthday party on a yacht is for the customer service.
Customer service means everything, especially on special occasions. There aren't many feelings worse than receiving a lackluster experience on your birthday when all you want to do is celebrate. Similarly, no one wants to be the host of their own party—talk about work!
Book with the right yacht charter company and expect to receive personal attention from an experienced crew. You and your guests will receive superior, seamless service that ensures a carefree night.
2. It's an Unexpected and Memorable Experience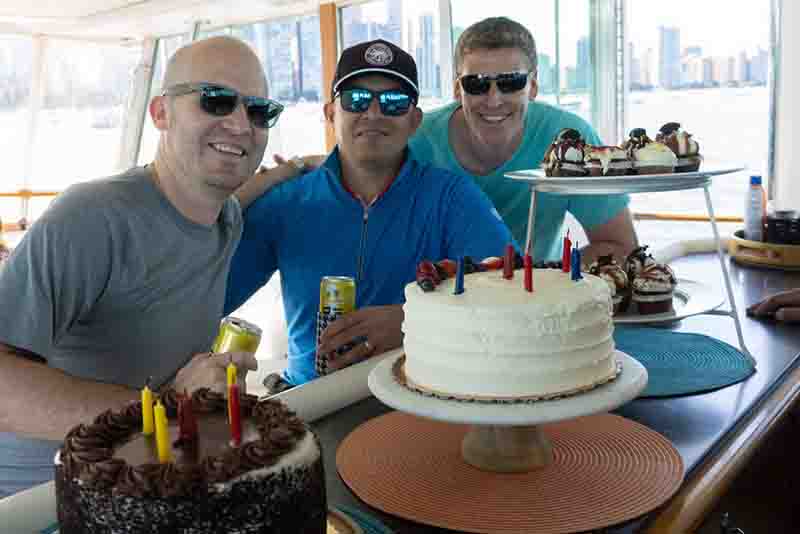 When was the last time you RSVP'd "Yes" to a birthday party on a yacht?
The odds are good that you haven't.
Birthdays usually look like this: painting the town red with friends, bar-hopping, and eating all the Chicago-style pizza Lou Malnati's Pizza will give you. Maybe one year your friend had a karaoke-themed night and a nacho bar. Then there was that great house party at someone's house one year . . . which year was that?
The point being—hosting a birthday yacht party is one for the books. It's a night to remember, for you and all your guests, loved ones, friends, family, coworkers.
3. The Sights of Chicago Make for a Perfect Party Backdrop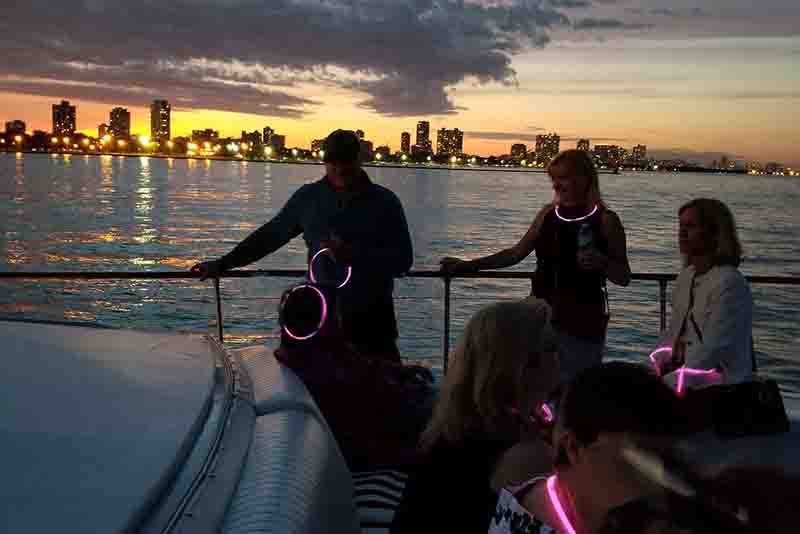 Chicago is known for many things, and that includes its architecture. There's no lack of beautiful buildings, towering skyscrapers, and other unique works throughout the city.
Many of those sights are visible from the water. Some of the most inspiring views in Chicago will be right behind you as you cruise through the night, offering a gorgeous backdrop for a party. When you book a cruise with us, some of the many landmarks you'll see include:
The Navy Pier
The "Playpen," a notable swimming lake
The Adler Planetarium
Buckingham Fountain—one of the world's largest fountains
North Avenue Beach
The Shedd Aquarium
And of course, you can't forget the famous Chicago skyline with its abundance of skyscrapers, including Willis Tower at over 1,400 feet. If any guests are attending who've never had a Chicago water tour—or if you've never done one yourself—prepare for a satisfying, awe-inspiring experience! Locals and tourists alike can appreciate such beauty.
4. It's a Surprisingly Intimate Place to Celebrate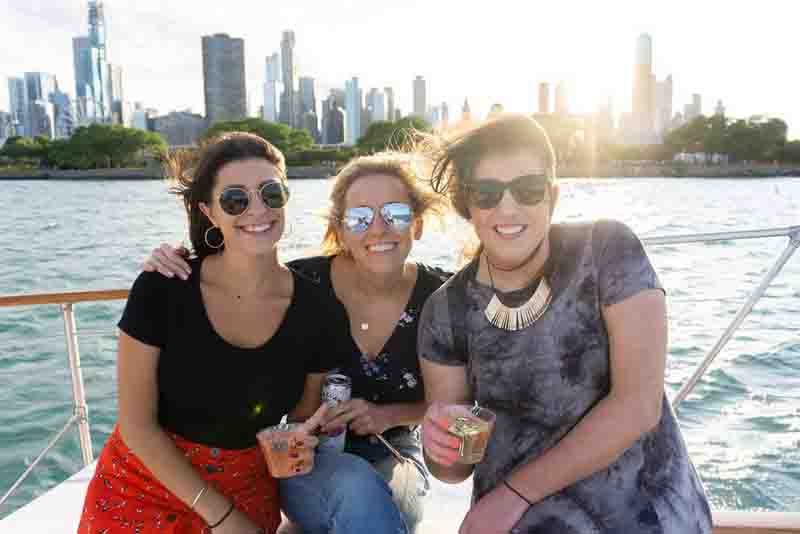 Are you nervous that a yacht provides too much space to roam and not enough to socialize? Worried about your group feeling disconnected—or just the opposite: too big to contain?
Is a yacht the right size to host a party?
As it turns out, yachts provide plenty of space for partying while remaining, as we've mentioned, surprisingly intimate. Our yacht, the Sea Moose, hosts only forty-five people or less. Because of this, you're sure to spend the evening bonding, talking, eating, and enjoying your company without feeling too crowded or too sparsely spread out.
It's far more personal than a night downtown, surrounded by hundreds of strangers, or at a restaurant where the commotion is louder than the conversation. If you enjoy private experiences with your loved ones, a yacht provides the perfect opportunity.
5. Renting a Yacht Means a Personalized Menu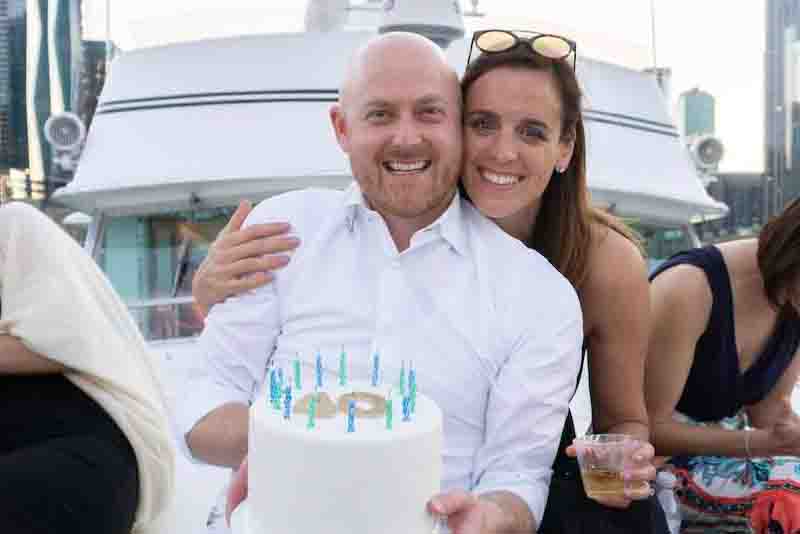 Did you know that some yacht rental services allow you to choose a theme for your birthday? If you're a lover of themes, you have nothing to sacrifice by moving your location to the water.
Better yet, when you book with Chicago Private Yacht Rentals, you can enjoy a unique and curated-for-you menu, from the food to the drinks. Our bartender will review the theme and come up with a custom drink menu for the evening, including a variety of specialty cocktails. Additionally, we work with some of Chicago's best restaurants and bakeries to provide you with a menu that exceeds expectations and meets your needs.
So, if you're not willing to sacrifice your party theme this year—Hawaiian luau, black and white, the 80s—just know you don't have to. We'll even decorate the yacht and can provide live musical performers, too. It doesn't get much better than that!
Birthday Party on a Yacht, Anyone?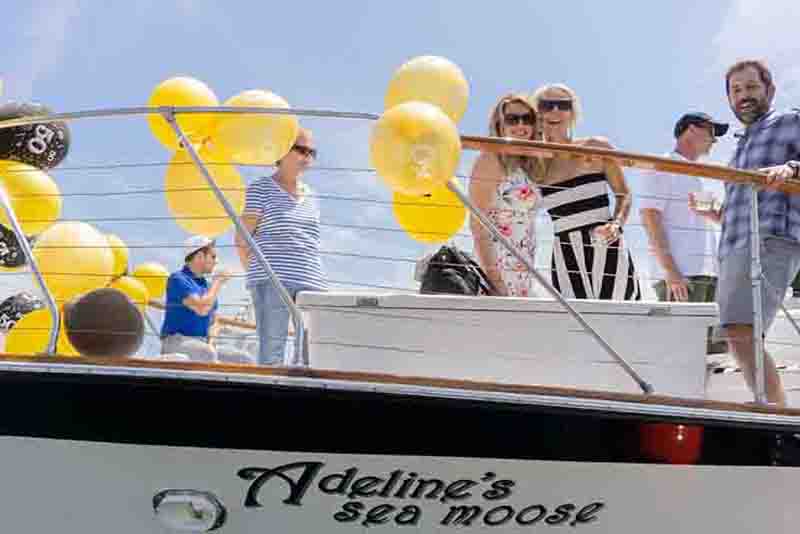 There's no better way to see Chicago or celebrate your birthday than out on the water.
Chicago's water tours are famous for a reason! And if you're tired of the same old birthdays—dinners, house parties, cocktails—it's time to give this next one a major facelift. Consider having your birthday party on a yacht to truly elevate your special day.
When it's time to schedule, look no further than Chicago Private Yacht Rentals. We charter the Sea Moose, a 68-foot yacht with four decks, a wet bar, unobstructed 360° views, and much more!
To get in touch with us, click here or call (224) 601-0220.