It is gratifying making a difference Standing Tall for our Veterans in need as a United Relief Foundation Hope and Help Partner and receiving the Foundation's Spirit of Giving award was an honor.  As long as there are Veterans in need I shall continue engaging my businesses in the services of those who served our Country and I'll be personally encouraging others to do the same.
Brian Urbanowski,  President – Chicago Private Yacht Rentals Inc.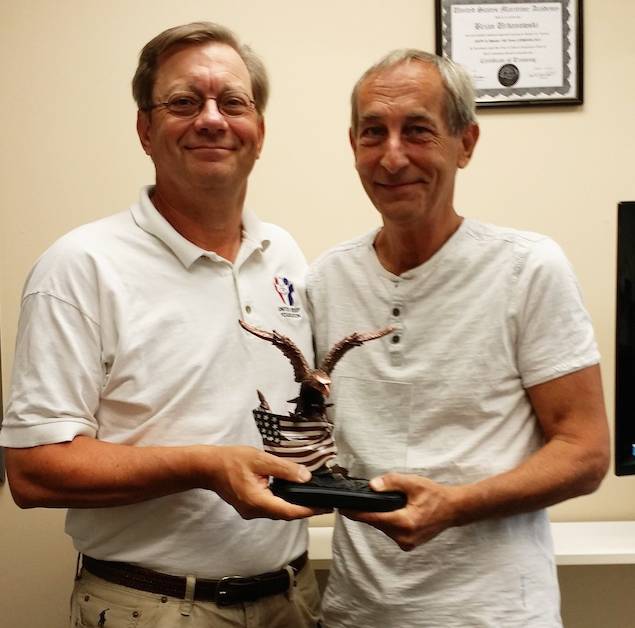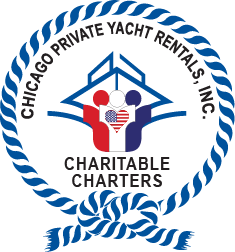 2018 charitable charters to support United Relief Foundation's Standing Tall for Veterans in need programs and projects.
J. Goczkowski Standing Tall Cruise
May 29 – Private
Hosted by Jan Goczkowski
Comradery Cruise
June 14 – Flag Day
Open to public
Hosted by Chicago Private Yacht Rentals and Above & Beyond Communications
2nd Annual Standing Tall Cruise
July 16 – Private
Hosted by Michael Montalbano and Andrew Luett
Comradery Cruise
September 17 - Constitution Day
Open to public
Hosted by Chicago Private Yacht Rentals and Above & Beyond Communications
In the service of the more than 1,000 Chicago Illinois and 300 Milwaukee Wisconsin homeless Veterans.
Essential personal care packages letting Veterans know they have not been forsaken in their time of need.
Items on top of the package for both men and women. Left of box men and right women items. Travel size items for homeless Veterans to store in small tote bag.
• Toothbrushes (2)
• Toothpaste (2)
• Mouthwash (alcohol-free)
• Floss
• Shampoo
• Soap (2 bars)
• Hand Sanitizer
• Q-tips
• First-aid kit
Men or Women
• Deodorant
• Comb or Brush
• Shaving Cream
• Disposable Razors
The United Relief Foundation will personalize a care package with a donation of $30 or more:
Please accept this token of gratitude for your service to our Country.
Your name, family name or business/organization's name.

888.718.0989 Ext. 3
There are plenty of reasons for Veterans to be in despair, however, there are very few reasons why we can't continue to be united in Standing Tall in offering lifelines of humanitarian relief that makes profound and lasting differences for our military Heroes in need.
Care Comfort Compassion
In the service of Homeless, Home-bound, Hospitalized and Disability-rated Veterans
· Improve Quality of Life
· Restore Self-Worth
· Renew Self-Reliance
Home Sweet Home
In the service of Home-bound, Disability-rated and Transitioning Veterans
· Improve Quality of Life
· Provide Trade Skills
· Aid Home Ownership
Soil Seed Spirit Service
In the service of Disability-rated, Unemployed and Transitioning Veterans
· Improve Health and Wellness
· Provide Employment
United Relief Foundation is a 501(c)(3) humanitarian aid organization chartered as a not-for-profit by the State of Illinois on February 2, 2006. Donations are tax deductible. Please speak with a tax professional to the extent your donation is tax deductible.