Verve Cup Regatta on Lake Michigan hosted by the Chicago Yacht Club
One of the largest course-racing regattas in North America, the Verve Cup is an annual world-class sailing event attracting many national and international competitors. Both the Offshore Regatta and, later, the Inshore Regatta host well over 100 yachts to our beautiful Chicago lakefront and skyline.
Enjoying the Offshore or Inshore Verve Cup Regatta competition from Adeline's Sea Moose while her crew serves spirits, food and dessert provides another priceless yachting experience aboard our 68-foot luxury Chris Craft yacht.
Verve Cup Regatta – Outshore Competition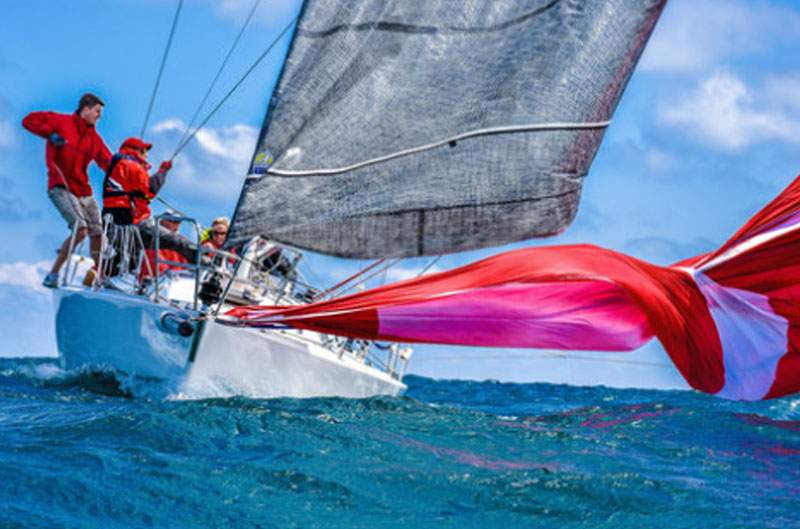 Thursday – Sunday, August 12-15, 2021, the Chicago Yacht Club will host the 30th annual Verve Cup Offshore Regatta. This event will feature three days of offshore buoy racing and a separate Saturday distance race. Annually, this event hosts over 100 yachts ranging in size from 25 – 70 feet, and carry crews from 4 – 20 racers.
Verve Cup Regatta – Inshore Competition
Friday – Sunday, August 27-29, 2021 the Chicago Yacht Club will host Chicagoland's most popular inshore regatta at its conveniently located Belmont Station. Identical One-Design classes will compete for two days (Saturday and Sunday) to determine which boat has the best skipper, crew and preparation. Chicago Yacht Club members are again looking forward to hosting fleets of Etchells, Vipers, Star, Luders 16, Sonars, J/24s, Shields, Colgate 26s, Rhodes 19, Solings and J/70s this year.
The Chicago Yacht Club hosts over 125 races per year.
The Chicago Yacht Club hosts over 125 races during our season, including the Race to Mackinac, Sailing World's Chicago NOOD Regatta, the Chicago Yacht Club's Verve Cup Regattas, and the Chicago Regatta. Other events include the NACC for Disabled Sailors, One-Design Seasonal Championship Racing (Nationals or otherwise), the Commodore's Cup, Sheldon Clark, Wednesday Night Racing at both Monroe and Belmont Stations, and "Frostbiting" in the spring and fall.
The Chicago Yacht Club Race Committee consists of over 100 dedicated volunteers, both CYC members and non-members. The Club is proud to have over 25 U.S. Sailing certified race officers in its ranks, and most other volunteers have participated in race management seminars and training programs.
The Chicago Yacht Club is always looking for new and enthusiastic volunteers to join Race Committee. If you are interested in getting involved, contact our Regatta Manager, Chuck Nevel at
(312) 861-7777 or Email him at RegattaManager@ChicagoYachtClub.org.
For additional details please visit vervecup.com/
Credits: Information and images vecup.com