Nonprofit - Charity Fundraising and Networking
By creating a memorable experience, your high asset donor relationships are guaranteed to flourish. Board Members and non Profit leaders can use our evening charters to get 3 uninterrupted hours of face time while elegantly entertaining those important guests.
Being on a yacht with just enough space to roam around, but not enough to get lost in the crowd will provide you many opportunities to make impactful connections with your donor base. We all know how incredibly important it is to thank your donors for their commitment and generous donations. Adeline's Sea Moose is a creative way to make sure to keep your guests interested, engaged, and experience your passions for the mission you set out to serve.
Imagine the good that can come from entertaining on a well-appointed 68-foot private luxury yacht while cruising on Lake Michigan.
As a hope and help partner of the United Relief Foundation, Chicago Private Yacht Rentals, Inc. supports Foundation's Standing Tall for homeless, homebound, hospitalized and disability rated Veterans efforts. [Learn more]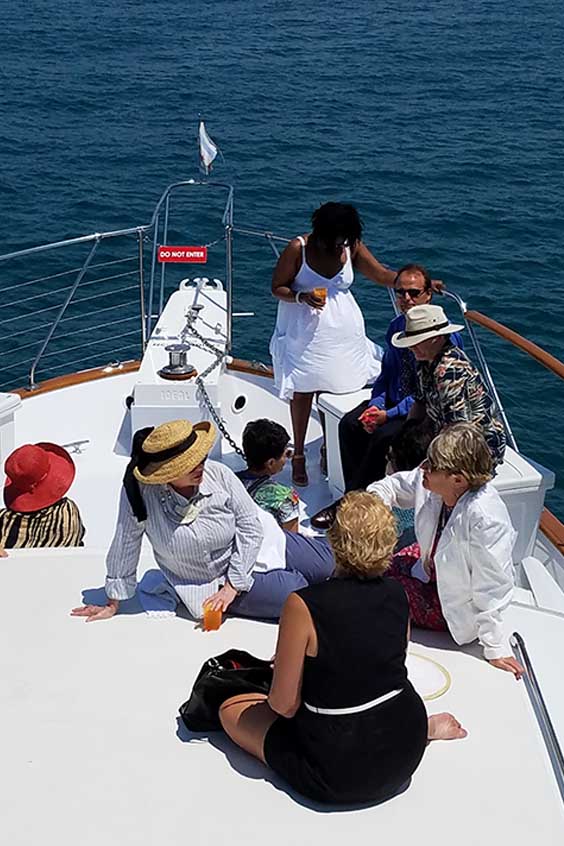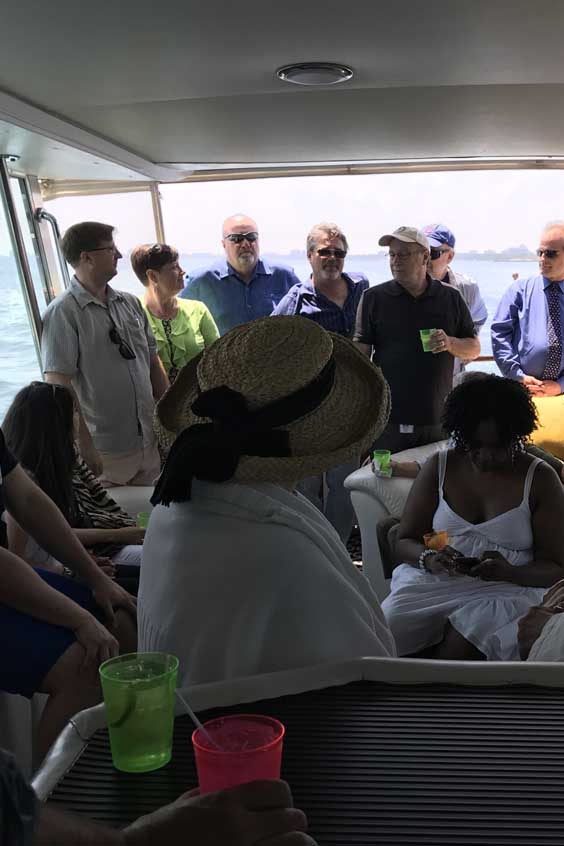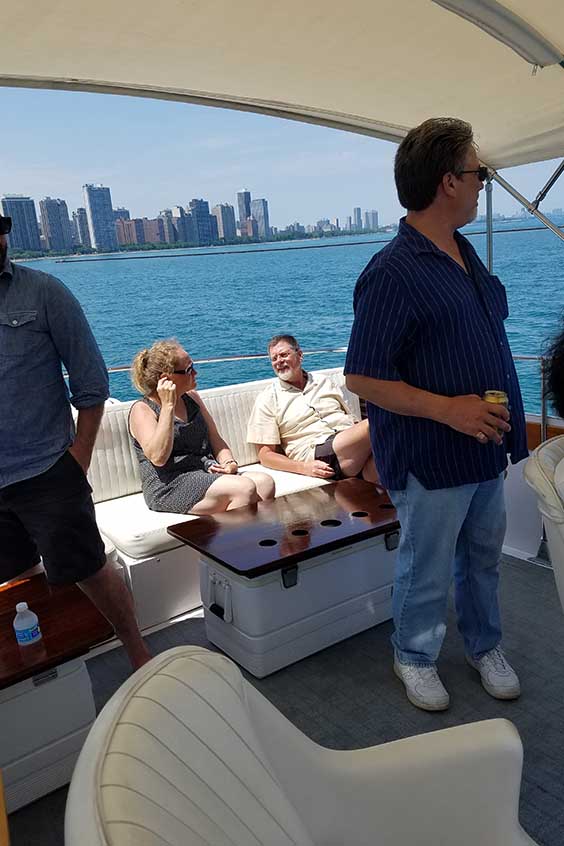 Our First Mate Services provides impeccable organization and creativity to make your event exactly what you envision.
• We can host as many as 40 guests
• Fully staffed with Captain and Crew
• Deluxe and customization catering
• Beverage and Liquor service
• Bartender and Serving Staff
• Photography and Ariel Drone Video