A fundraiser on our private yacht, Adeline's Sea Moose, is a vary effective way to attract and create ties with new donors, strengthen existing donor relationships, raise overall awareness and develop a wider range of public support.
Adeline's Sea Moose and her crew provides the right venue, the right atmosphere, and the right attractions to offer donors, and potential donors, with an unforgettable experience that ultimately results in increased contributions, now and in the future.
We also have a experienced staff that can help you put together a fantastic fundraising event and be with with you every step of the way to ensure all of the details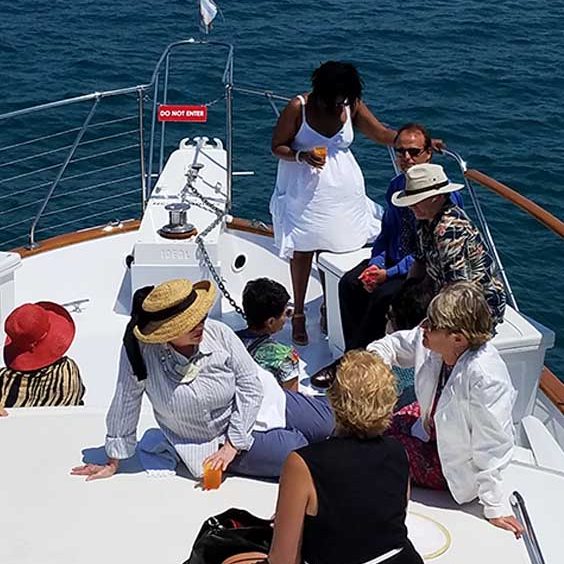 Well-Appointed Amenities and Accommodations
Discreet, Attentive Coast Guard Certified Captains and Crew
Spectacular Chicago Skyline, Lake Shore and River Front Views
Outstanding Food, Beverage and Hospitality Options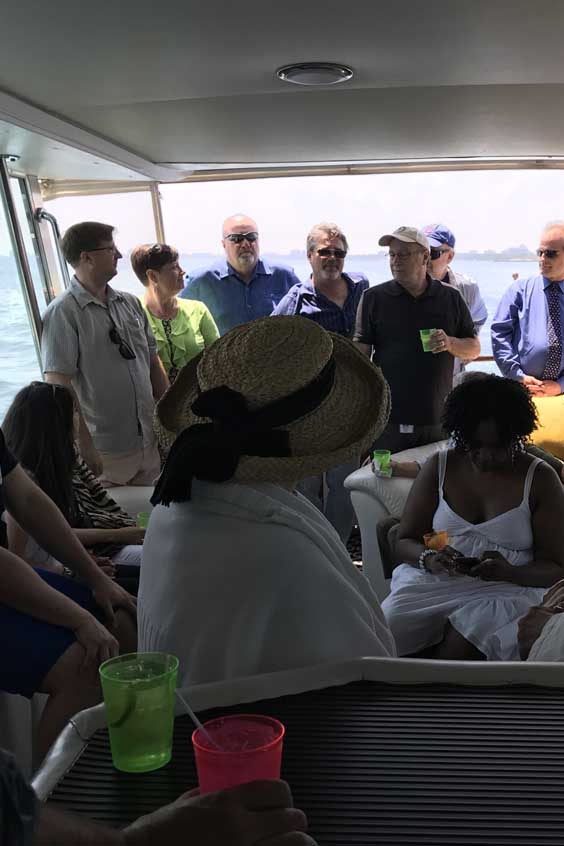 Here's some great ways to use the appeal of a private luxury yacht experience to raise money:
Raffle Boarding Passes/Event Tickets
Create a Theme and Costume Cruise
Book a Date when there is a Lakefront Event, like Navy Pier Fireworks
Tie-in with a Chicago Event or Activities, like Cubs or Sox Game, Taste of Chicago, Northerly Island Concert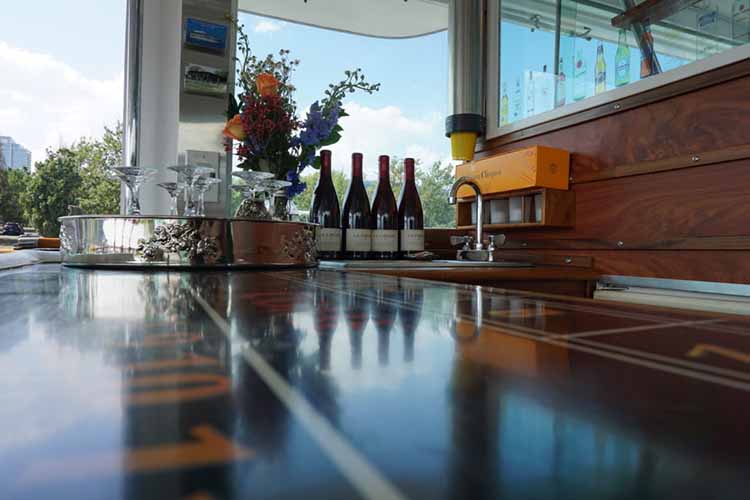 Our First Mate Services provides impeccable organization and creativity to make your special occasion exactly what you envision.
• Deluxe and customization catering
• Beverage and Alcohol service
• Bartender and Serving Staff
• Photography and Ariel Drone Video