Your Priceless Private Pampered Yachting Experience in Chicago!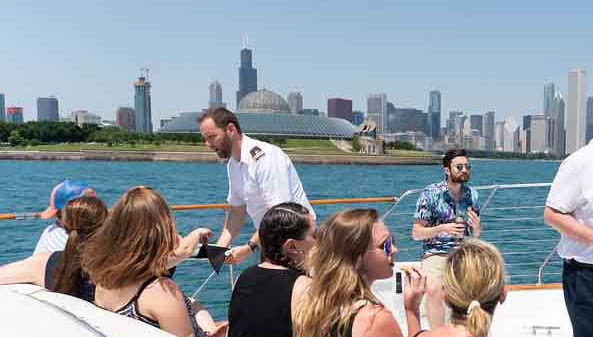 We welcome and value any feedback you may have and always strive to improve our customer experience each and every day.
Adeline's Sea Moose is a 68-foot luxury Chris Craft 45-passenger Coast Gaurd certified yacht located at J-Dock Burnham Harbor Chicago, near the master's office at 1559 South Lake Shore Drive, and public parking.
ADELINE'S SEA MOOSE FEATURES