Will You Proposals, I Do Vows and Still Do Anniversaries
We love small, intimate very special occasions.
Our private charter yacht rentals for marriage proposals, ceremonies, receptions, or simply a location stage for bridal photography are just that, private. No sharing with strangers.
With the Chicago's skyline and Lake Michigan providing fantastic backdrops, Adeline's Sea Moose and her crew are all yours on your special day.
Enchanting and beautiful marriage proposal, wedding ceremony or anniversary Adeline's Sea Moose and her crew will not disappoint.
Exclusive, Elegant & Enchanting Wedding Ceremonies
We're At Your Service
(224) 601-0220
How Can We Be of Service With Making Cherished Memories Of Your Very Special Moment
4-Levels To Entertain & Enjoy In Private
Salon & Wet Bar with Refrigeration
Bow Padded Sun Deck, Seating & Gathering Area
Fly-Bridge with Padded Seating and open 360 Viewing
Below Deck Entertainment/Dining, Galley & Breakfast Nook
Lower Deck 3 Staterooms & 2 Heads/Bathrooms
Yacht-Wide Sound System with CD player & I-pod
3 Flat Screen TVs with DVD players
Dockside Cable & Wi-FI
Swim Platform
Proposals of marriage, sharing wedding vows and celebrating years of wedlock are more than something out of the ordinary aboard our 68′ private luxury yacht the Adeline's Sea Moose with her very attentive to details crew, it is with great joy that we have helped make those moments extraordinarily magically and memorable.
Just the two of you or sharing the moment with others, our private luxury yacht and her crew are all yours. And, should you like to extend the moment into the next morning, our 3 staterooms can accommodate up to 6 people for an overnight onboard stay
Will You Proposals
I Do Vows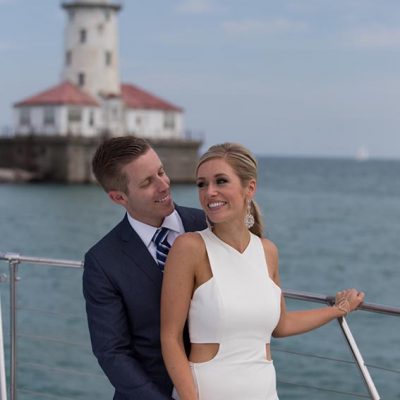 Still Do Anniversaries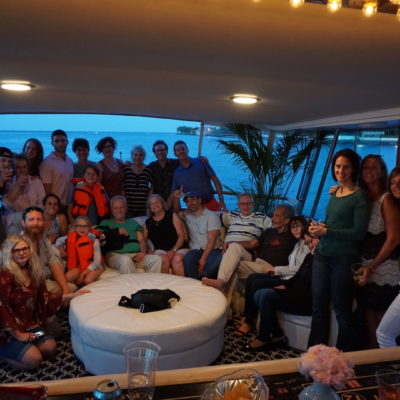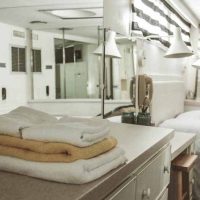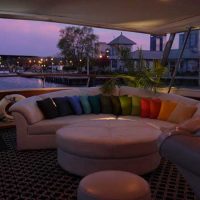 First Mate Services
First Mate attention to every detail services and exceptional vendor support
• Customization Catering
• Decorations & Decorating
• Beverage & Alcohol Service
• Bartender & Serving Staff
• Photography & Drone Video