Private yacht dockside entertaining and onboard overnight stays
From the moment you arrive, you'll quickly realize there's going to be something uniquely different about your private dinner party tonight.
With a welcoming greeting from the crew of Adeline's Sea Moose, you'll immediately start to know you're in exceptional hands and headed for an incredible fun-filled time aboard your very own floating playground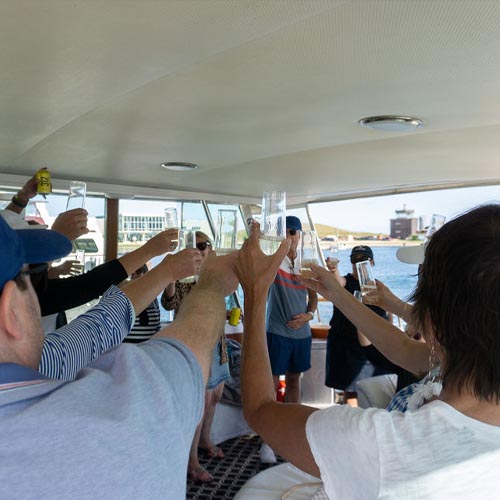 Without leaving the dock, Adeline's Sea Moose is both a unique alternative and more memorable to the traditional hotel for an overnight stay in Chicago, getting together with friends or taking care of business.
Able to accommodate up to 45 and with several levels to entertain, Adeline's Sea Moose is well-equipment for you to host a dockside party or business reception.
Offering 3 Staterooms able to accommodate 6 guests, spending the night on the Adeline's Sea Moose offers an incredibly peaceful experience and with the entire yacht its amenities to enjoy, the memories are yours for the making.