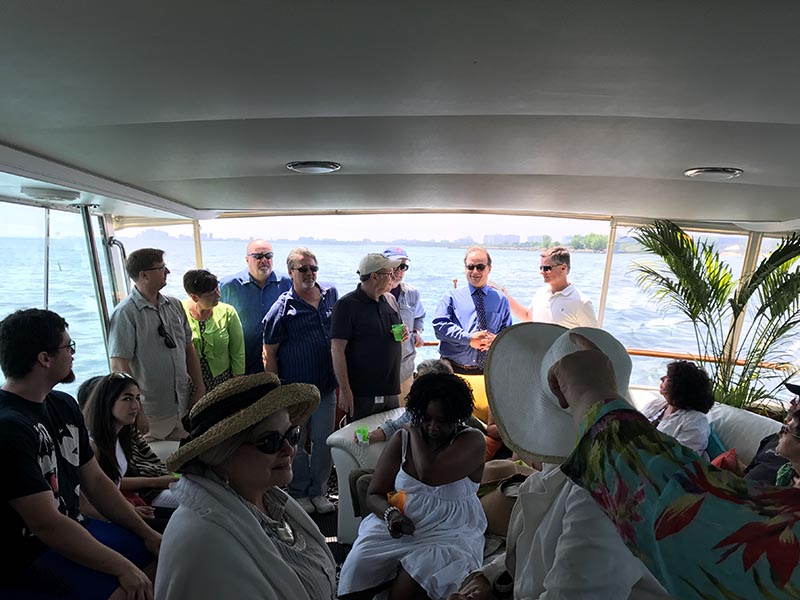 Unique and Successful Fundraising
In an era where nonprofits are abundant, charities have to get creative to stand out with unique and successful fundraising ideas for nonprofits. When examining the statistics, it's no secret that there's plenty of non-profits in Illinois. In 2017 alone, the number of registered charities surged 22.5% to 35,473. Out of this impressive figure, a shocking amount of these nonprofits are located in Chicago. Every year corporations and foundations donate $10 billion to Chicago nonprofits. This massive investment incentivizes droves of nonprofits to open up in Chicago every year. Though they must still do the hard work of coming up with big money fundraising ideas for nonprofits or for schools.
As Chicago's landscape for nonprofits becomes more competitive, hosting fundraising events on private yachts is exploding in popularity. This is a surefire idea for effective fundraising for nonprofits. On top of being one of the most unique fundraising ideas, the luxury showcased by this exclusive setting inspires members to donate. As one of Chicago's top private yachts, Adeline's Sea Moose is ideal for a wide range of fundraising events. To showcase the possibilities, we compiled a list of the most creative and successful fundraising ideas for nonprofits. Now's the time to raise what your organization needs, so stand out from the competition with these exceptional events!
Fundraising Idea #1: Throw a Themed Fundraising Party –Hosting a themed party is easily one of the most entertaining ways to raise money.
While land based venues can accommodate themed parties, none add the same mystique as a private yacht. Boasting a full wet bar and spacious deckhouse lounge, Adeline's Sea Moose was made to host luxurious parties. Our drink selection is just as diverse as our catering options, which adds an elegant touch to any event. Watching the stars reflect off the water is absolutely mesmerizing, so come indulge in an exhilarating alternative to traditional venues! This is no doubt one of the most successful fundraising ideas for nonprofits.
Fundraising Idea #2: Hold a Summer Barbecue –From June to September, you can take advantage of this magical time of year by hosting a summer barbecue on the open water. Our yacht is docked in Burnham harbor, which provides the perfect setting for this event. Boasting exquisite views of the city, our 45-foot deck is ideal for an open air fundraiser. Whether you charge a fee for the food or set up a donation table, there are plenty of ways to raise funds. It doesn't get more refreshing than eating on a yacht, so give attendees a taste of the high life at Adeline's!